PACDEFF/AAvPA 2022 – Keynote Speakers
Our world class line up of keynote speakers for 2022 are still being finalised and we expect to have more information on keynotes very shortly.
2022 Keynote Speakers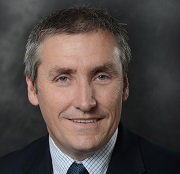 Professor Mark Wiggins – Macquarie University
Mark Wiggins is a Professor of Organisational Psychology at Macquarie University where he is currently the Director of Research Partnerships and Engagement for the Centre for Elite Performance, Expertise, and Training. He gained his PhD in Psychology from the University of Otago, New Zealand in 2001, is a Registered Psychologist in Australia with an endorsed area of practice in Organisational Psychology, and is a Fellow of the Australian Psychological Society.
As a practicing organisational psychologist, Mark has acted as an advisor to a number of national and international organisations, including the Clinical Excellence Commission, Energy Queensland, Horizon Energy, the New South Wales (NSW) Port Authority, Transport for NSW, and the Civil Aviation Safety Authority. Amongst other roles, he currently sits on the Collaborating Hospitals' Audit of Surgical Mortality (CHASM) Committee for NSW and the Occupational Health & Safety Management for Standards Australia.
Mark's research and teaching interests lie in the assessment and development of human performance in advanced technology environments, particularly in the context of cognitive skills such as diagnosis and sensemaking. He led the development, evaluation, and implementation of the Expert Intensive Skills Evaluation (EXPERTise 2.0) software package for the assessment of diagnostic skills in practice which is now employed across a range of industries, from healthcare to electricity distribution and transmission.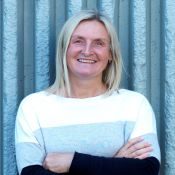 Professor Leigh Signal – Director: Fatigue Management and Sleep Health in a 24/7 Society, Sleep/Wake Research Centre
Dr. Leigh Signal is a Professor of Fatigue Management and Sleep Health at the Sleep/Wake Research Centre, Massey University, Wellington. Leigh trained as a Commercial Pilot and then completed a Master's degree in Industrial and Organisational Psychology before completing her PhD in Public Health at the Sleep/Wake Research Centre, where she now leads a programme of work on the management of fatigue in occupational settings. Leigh's work and research is focused on identifying, managing, and mitigating fatigue, particularly for the aviation industry. She has worked with aircraft manufacturers, national and international airlines, and regulators to conduct studies on board aircraft and in the laboratory environment to advance fatigue science. Leigh provides scientific advice to industry groups, regulators, and government agencies on the management of fatigue and has been an invited member of two International Civil Aviation Organisation Fatigue Risk Management Task Forces to establish global rules and guidelines for managing fatigue in air traffic control and helicopter operations. She conducts field-based research to understand the efficacy of various fatigue management processes and controls, and tailors fatigue management processes to different industries and organisations to best meet their needs. She is passionate about raising awareness of the adverse impacts of fatigue on workplace health and safety and collaborating with industry partners to create workable solutions.