2023 PACDEFF Program and Room Plans
Principal Sponsors: The Australian Federation of Air Pilots

Day 1 Lunch Major Sponsors: Civil Aviation Safety Authority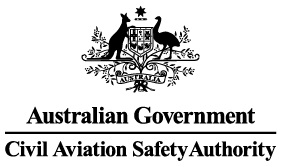 Welcome Event Major Sponsors: Southpac Aerospace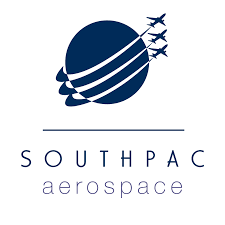 Long Term Sponsors: The Honourable Company of Air Pilots Australia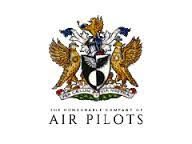 2023 Sponsors: Salient, SYSTEMiQ, The Human Factors and Ergonomics Society of Australia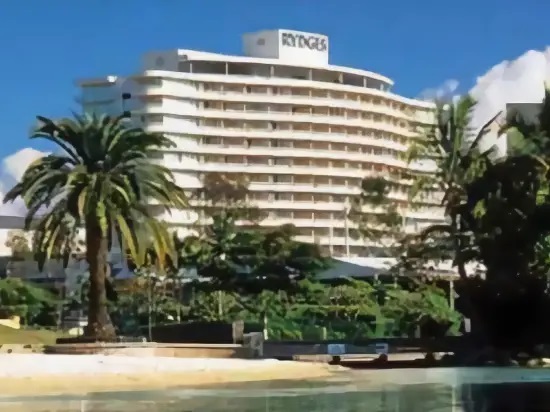 Rydges Southbank Conference Layout
Day 1 (12 September)
Plenary Session – Podium Room 1, 2 & 3 (All Day) – Moderator Wayne Martin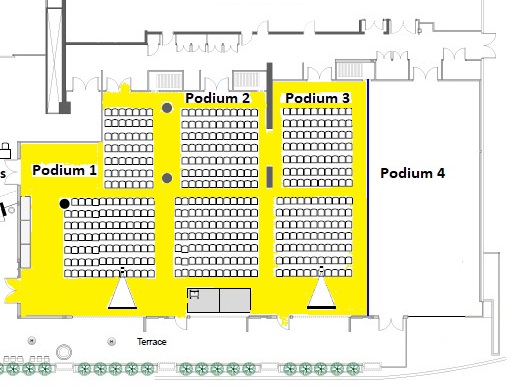 0900-0915 Welcome
0920-1005 Keynote 1: Professor Rhona Flin – Emeritus Professor at the University of Aberdeen
1010-1055 Keynote 2: Dr Mike Walker – Director, Transport Safety, ATSB
1055-1125 Morning Tea
1125-1150 Contemporary HF issues in Australian Aviation – CASA (Dr Robert Forster-Lee – TBC)
1150-1215 Learning From All Operations – Operational Learning for Safety and Performance Improvement – Pete McCarthy (Cathay Pacific)
1215-1315 Lunch
1315-1340 "The Unseen Hole in the Swiss Cheese – the Lack of Care and Support for People (and their Families) in General Aviation." – Angela Garvey
1345-1410 Using Systemic Analysis for Human Factors Safety Improvements – Mark Holmes (Qantas)
1410-1435 Proactive Safety Culture Analysis in a Regional Airline – Capt. Peter Beer
1435-1505 Afternoon Tea
1505-1530 Utilising Realistic VR Scenarios for Training on Complex Jet Aircraft – Capt. Jamie Cross (Griffith University)
1530-1555 'How Safety Regulations Become Safety Issues and Why We Need a Red Rule Safety Initiative' – Dr Adrian Park
1555-1620 Enhanced Integration of NTS Training and Assessment into Existing Defence Training Programs – Ryan Cooper – DFSB
1620-1645 A Pilot's View of the Engineering Side of the Industry and the Vast Differences in Human Factors Culture – Shane Varga (Air New Zealand)
1645-1700 Day 1 Wrap Up
1830-2130 Conference Dinner (12th Floor)
Day 2 – (13 September)
Plenary Session – Podium Room 1,2 & 3 – Moderator – Wayne Martin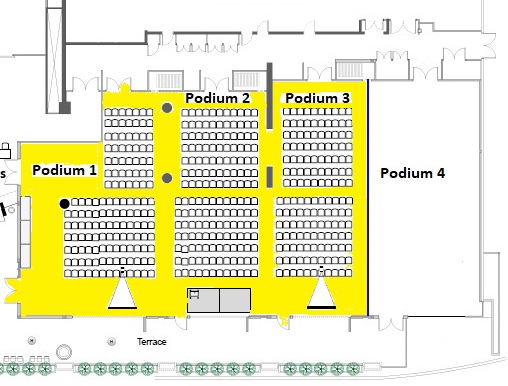 0900-0910 Welcome
0910-0955 Keynote 3 – Dr Gail Iles – RMIT Space Program
1000-1045 Keynote 4 – Dr Ian Hosegood, Director of Medical Services, Qantas
1045-1115 Morning Tea
Helicopter Safety Collaborative Human Factors Forum – Floor 12 North (0900-1230)
Moderator – Adrian Park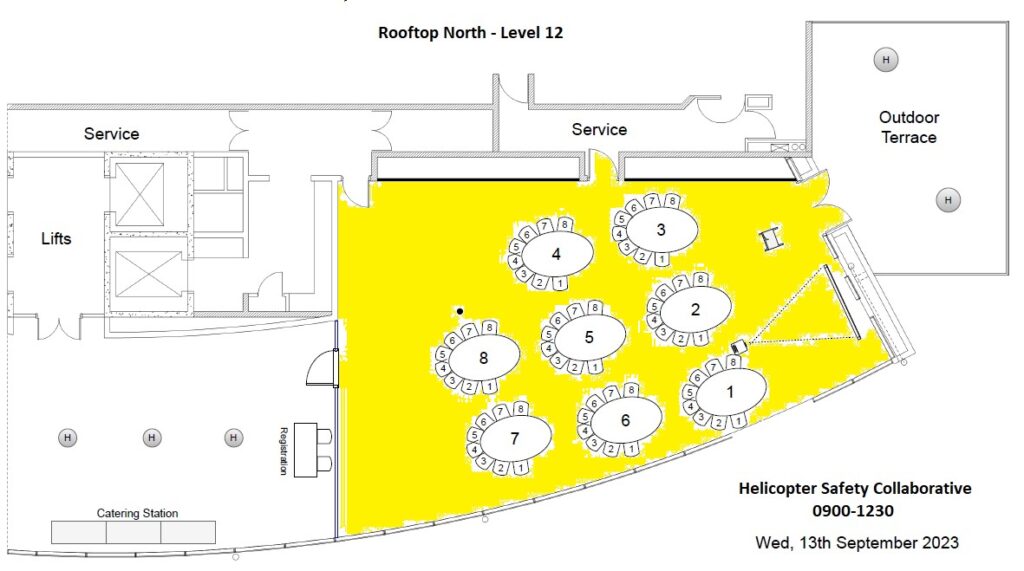 HSC Agenda:
0900-0910: Adrian Park – Introductions and Welcome
0910-0940: Adrian Park – 'Why we need a non-commercial, non-partisan, Australian helicopter safety collaboration more than ever…The Helicopter Safety Collaborative: Mission, Vision, Goals, Enabling Commitments and why they matter'
0940-1010: Stephen Stringer, SHEQ Manager Westpac Rescue – 'Going Down is a big issue, But so is Going Under: What happens when your home-base goes underwater while you're out rescuing everyone else! Key experiences and learnings from the 2022 Westpac Lismore Rescue Base Flooding Event.'
1010-1045: Graham Svensen, HOTAC Toll Helicopters 2013-2021, LF 2021-2023 – 'Professionals under pressure: Between a managerial rock and an operational hard place: Life as a long-term manager, instructor, examiner and rescue pilot during unprecedented operational, regulatory and contractual demand. Key experiences and learnings'.
1045-1115 PACDEFF Morning Tea
1115-1145: Peter McKenzie, Chief Pilot Rotor-Lift, 'In 40+ years of managing, instructing and flying in high-demand rotary wing operations, what has changed from the early days of acceptable losses, to the highly risk managed environment we have today? I will explore three things that I believe have affected safety outcomes along the way.'
1145-1215: The HSC Safety Ally Network: A mentoring initiative and why we need it.
1215-1230: Close out discussion.
Flight Crew Forum – Podium Room 1 & 2 (1115-1230) – Moderator – Wayne Martin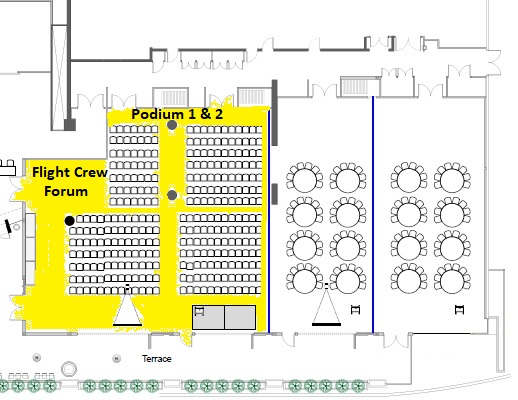 1115-1140 The Psychological and Physiological Fidelity of Flight Training Simulators for Expert Pilots – Dr Christine Boag-Hodgson (Griffith University)
1140-1205 Human Factors Challenges Pilots Face When Flying in Remote Areas – Dr Sravan Pingali
1205-1230 The Role of Human Factors in Desktop Training Devices for Flight Training – Professor Tim Ryley (Griffith University)
Human Factors Forum 1 – Podium Room 3 (1115-1230) – Moderator – Bill Appleby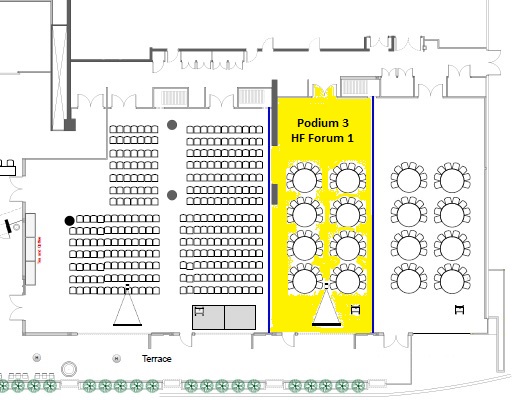 1115-1140 Human Performance Challenges in Future Space Operations: A Student Perspective – Assoc. Prof. Selina Fothergill (RMIT University)
1140-1205 Sleep Behaviour in Royal Australian Navy shift workers by shift and exposure to the Sleeptank® app – Nadine Cooper (RAN)
1205-1230 Integrating HF/NTS and SMS Training: Enhancing Safety Culture and Organisational Efficiency – Cherie Love (CASA)
Human Factors Forum 2 – Podium Room 4 (1115-1230) – Moderator – Belinda Warner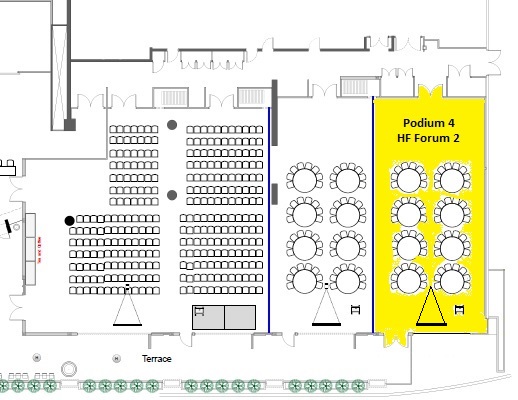 1115-1140 'Helpful Conversations' in Pilot Peer Support' – Allan Baker
1140-1205 Improved Safety Outcomes Can be Driven From a Renewed Focus on Knowledge, Skills and Experience as it Applies to Aviation Related Mental Wellness – Capt. Herwin Bongers (Air New Zealand)
1205-1230 The COVID Mental Health Effect on Chinese Aviation – Dr Wu Xiaoyu (Griffith University)
1230-1315 Lunch
Human Factors Forum 3 – Podium Room 1 (1315-1445) – Moderator – Jana Ewing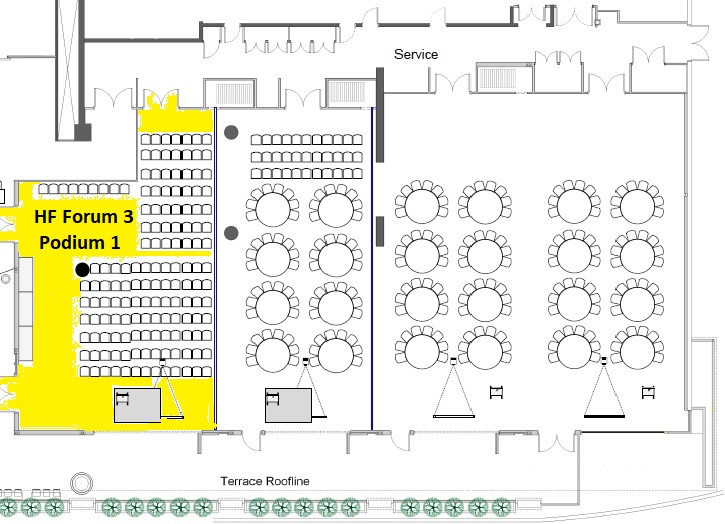 1315-1345 Communication Barriers and Leadership Styles Leading Cabin Crew Millennials in a Multicultural Airline – Dr Marisa de Sousa
1345-1415 'Challenges and Strategies for achieving better integration of NTS into regulated flight training' – Tony Power
1415-1445 Self-care and Managing the Challenges – Tony Merritt (Sydney Clinical Psychology)
Workshops
1315-1445 Workshop 1: NTS challenges and opportunities – Professor Rhona Flin – Podium Room 3 & 4
Moderator – Belinda Warner and Mark Holmes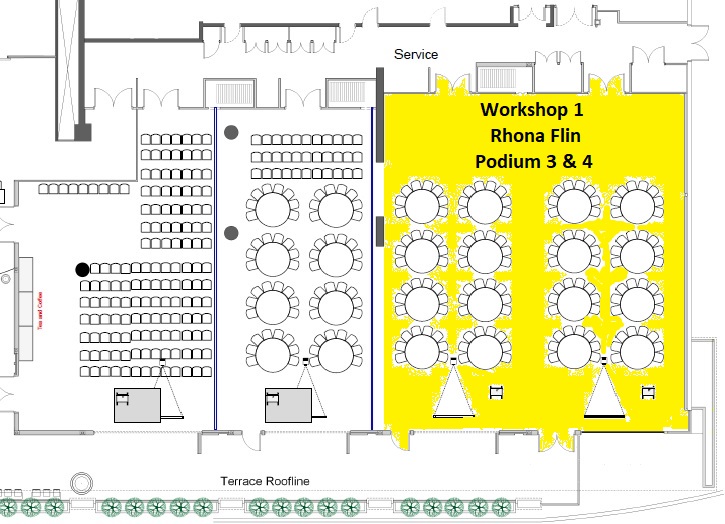 1315-1445 Workshop 2: 'Where Emotional Intelligence and Resilience Intersect. Oscar and Juliet; Resilient but too Tolerant?' – Capt. Chris Smith & Dr Maneerat Tianchai (UniSQ) – Podium Room 2 – Moderator – Wayne Martin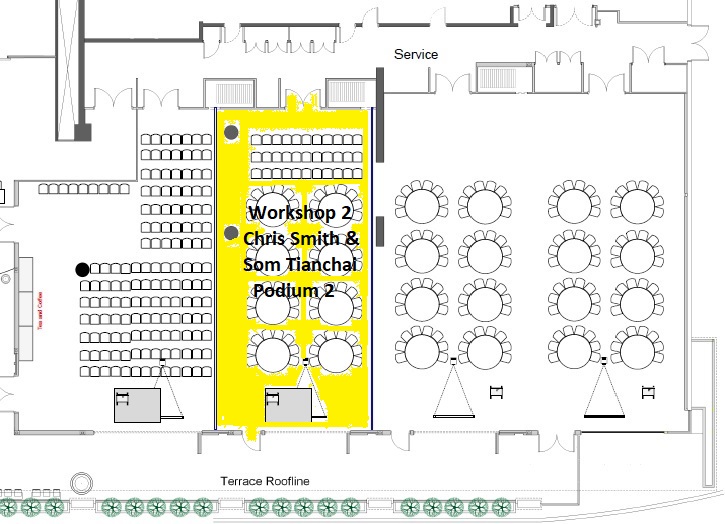 1445-1515 Afternoon Tea
1515-1645    Workshop 3: FRMS, and Safety Performance Indicators for FRMS – Dr Matthew Thomas (Westwood-Thomas) – Podium Room 4 – Moderator – Kiralee Tynan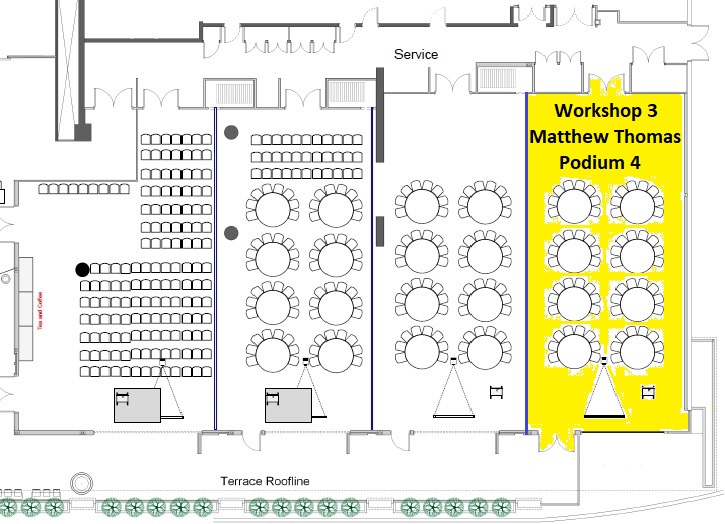 1515-1645    Workshop 4: Designing an HF/NTS/CRM Training Program – Lachlan Slatyer (ACE Training Centre) – Podium Room 3 – Moderator – Jana Ewing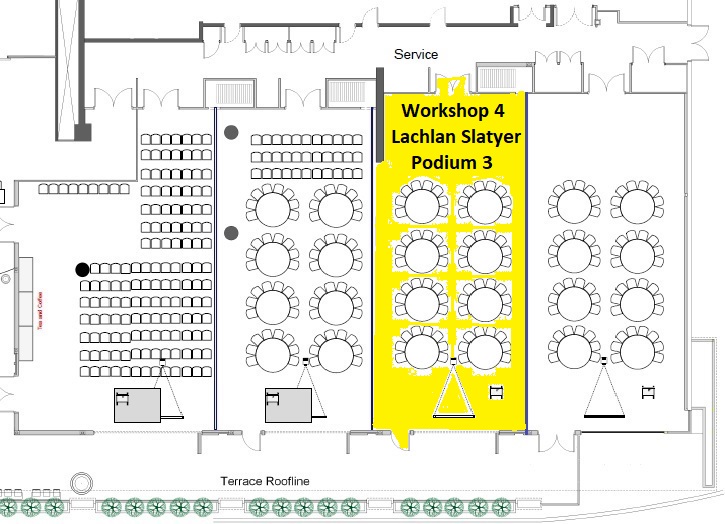 1515-1645 Workshop 5: HF Support Sessions / Performance Coaching Strategies or One-on-One Interventions – Carolyn Vaughan (Qantas) – Podium Room 2 – Moderator – Belinda Warner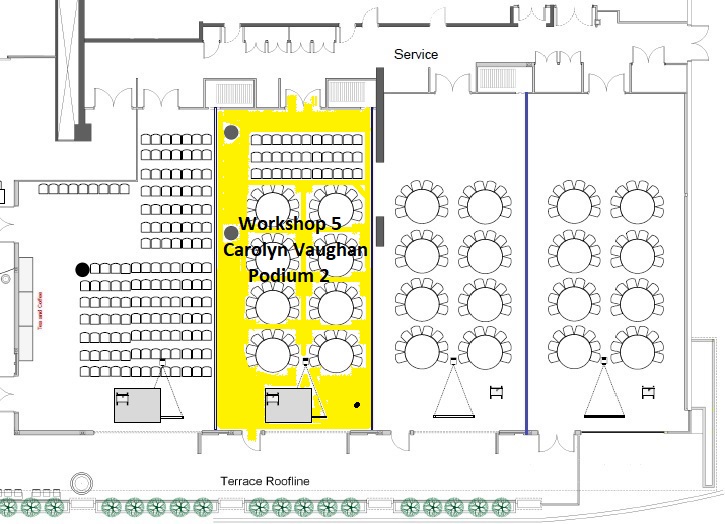 Human Factors Forum 4 – Podium Room 1 (1515-1645) – Moderator – Bill Appleby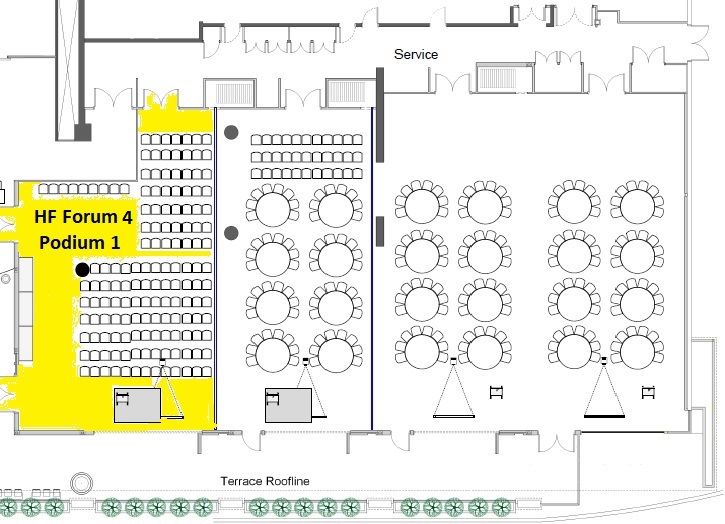 1515-1540 Integrating HF in the Project Lifecycle – Making it Happen – (Indra Sadeli and Brian Mok – ASA)
1545-1610 Gaze Response of Pilots to Unexpected Events in Flight – Aruna Ranganathan (CQU)
1610-1645 Unlocking your Team's Potential. Using Escape Room Methodology to Consolidate Crisis Resource Management Principles – Andi Thompson and Elizabeth Willis (Queensland Health)
1645-1700 Day 2 and Conference Wrap Up